My name is Emily. I have difficulty making decisions and I love to fix things. ::::::::::::::::::::::::::::::::::::::::
♥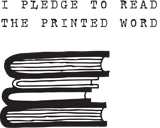 ............................................ feet clung tight to the ground
HEY MOM!
(Source: kayafallin, via littletinebigworld)
happy sunday y'all
I'd like to direct you to your inbox, specifically an email entitled 'yay', that's Y - A - eighteen Y's, and forty four exclamation points. 
(Source: dailybenleslie, via littletinebigworld)
this is all so fucking depressing and upsetting and frustrating and infuriating and anxiety-inducing, but no matter how shitty we feel as white people, it completely pales in comparison to what black people are feeling, because while as a white person I grew up learning about…
The British Overseas Territory of St. Helena is home to what is possibly the oldest living land creature, a 182-year-old giant tortoise named Johnathan who can't see or smell, but loves having his neck rubbed.
(via watching-and-waiting)
(Source: wontyouhauntme, via littletinebigworld)
(via gdcinplay)
(Source: tiredestprincess, via littletinebigworld)